Upcoming Events
(click event for details)
Gary Chow to receive Silver Beaver Award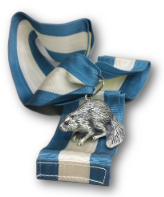 Please join us in congratulating Gary Chow as a recipient of the Silver Beaver Award.
The Silver Beaver Award is presented by the Boy Scouts of America, to volunteers for distinguished service to youth within the council. It is the highest award that a local council may present to a volunteer.
Gary currently serves the Golden Eagle District as the District Finance Chair and has been a constant on the Eagle Boards of Review. He is also the Charter Organization Representative of Troop 737 in Walnut.
Gary will formally receive his award at the annual Council Dinner on January 31, 2018. Please consider joining us to celebrate Gary's acheivement.
District Award of Merit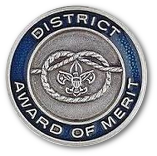 We are now accepting nominations for the District Award of Merit.

The District Award of Merit is presented to registered Scouters with exceptional character for distinguished service to youth within our District.
Nominations must be submitted by 8:00p, Thursday December 14, 2017 or hand-delivered at the December 14th Roundtable.
Refer to the expanded Awards page for additional information, such as award requirements, and the nomination form.
District Golf Classic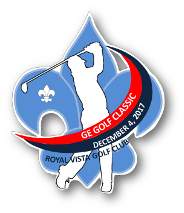 We've rescheduled our Golf Classic, originally scheduled for Monday, December 4th, to next year. Look for more information as it becomes available.
Unit Charters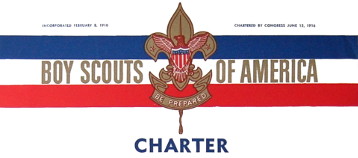 Completed charter paperwork and payments are now due!
Please make an appointment with our District Executive (Melissa Bueno) to turn in your charter packet.
Friends of Scouting

Current: $13,368
Goal: $24,168
"Friends of Scouting" is an annual direct-solicitation campaign, reaching out to Scout families, service organizations, and businesses. Friends of Scouting is the council's largest source of income.
It costs our council $250 to provide one year of quality program for each Scout.
What does a Friends of Scouting investment provide?
Recruit and train youth and leaders
Provide assistance to those in need
Keep our camps and activities affordable
Enhance programming and facilities
Provide communication tools for volunteer leaders
The success of Scouting depends on those who support it. Please help Scouting provide the resources necessary to make sure every youth can benefit from Scouting's fun, exciting, adventure-filled activities that foster character, honesty, respect and life-long values.
Your generous tax-deductible gift to the Boy Scouts of America provides direct funding for educational initiatives and active learning that program fees alone do not cover.
Please consider making your donation today!
Welcome
The Golden Eagle District of the Greater Los Angeles Area Council proudly serves scouting units in the Eastern San Gabriel Valley communities of City of Industry, Hacienda Heights, La Puente, Rowland Heights, West Covina, Valinda, Diamond Bar, Pomona and Walnut.