Adult Leader Training
"Every youth deserves a trained leader".
The Council and District Training Teams are offering the upcoming leader training courses. Additional information and registration can be found at the Council Training page.
Additional training opportunities can be found on the Council Training page.
Wood Badge - 2017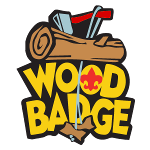 Wood Badge is the Greater Los Angeles Area Council's ultimate adult leadership training program. Reflecting the best of nearly a century of Scouting experience and tradition, the course also draws upon the most current leadership models used by corporate America, academic circles, and successful outdoor leadership organizations throughout the country.
All BSA registered adult leaders, who have completed the basic training courses and required leader specific training for their currently registered position, may attend Wood Badge. Participants must complete a BSA class 3 physical prior to attending the course. Multi-media presentations delivered by Scouting's most dynamic trainers, hands-on activities, learning experiences, and games bring the concepts to life and demonstrate how you can bring those concepts home to your Scouting position.
First 3-Day Weekend
May 5-7, 2017
Forest Lawn Scout Reservation
29485 Hook Creek Rd.
Cedar Glen, CA 92321
Map
Second 3-Day Weekend
June 2-4, 2017
Camp Trask Scout Reservation
1100 N Canyon Blvd.
Monrovia, CA 91016
Map
Electronic registration at the Council's Wood Badge page
University Of Scouting

At the University of Scouting, parents and Scout leaders from all program ages come to learn about the latest Scouting news, pick up new strategies, fellowship with hundreds of other Scouters, and browse the midway during lunch to see relevant vendors and great demonstrations.
Saturday, December 3, 2016

St. Paul High School
9635 Greenleaf Ave.
Santa Fe Springs, CA 90670
Map